Pizza Kit Fundraiser!
Wise Guys Pizzeria – Roanoke
Are you looking to buy a Pizza Kit and support a specific fundraiser? Click here to place an order on the day of OR place an order for a future date to purchase your Pizza Kits!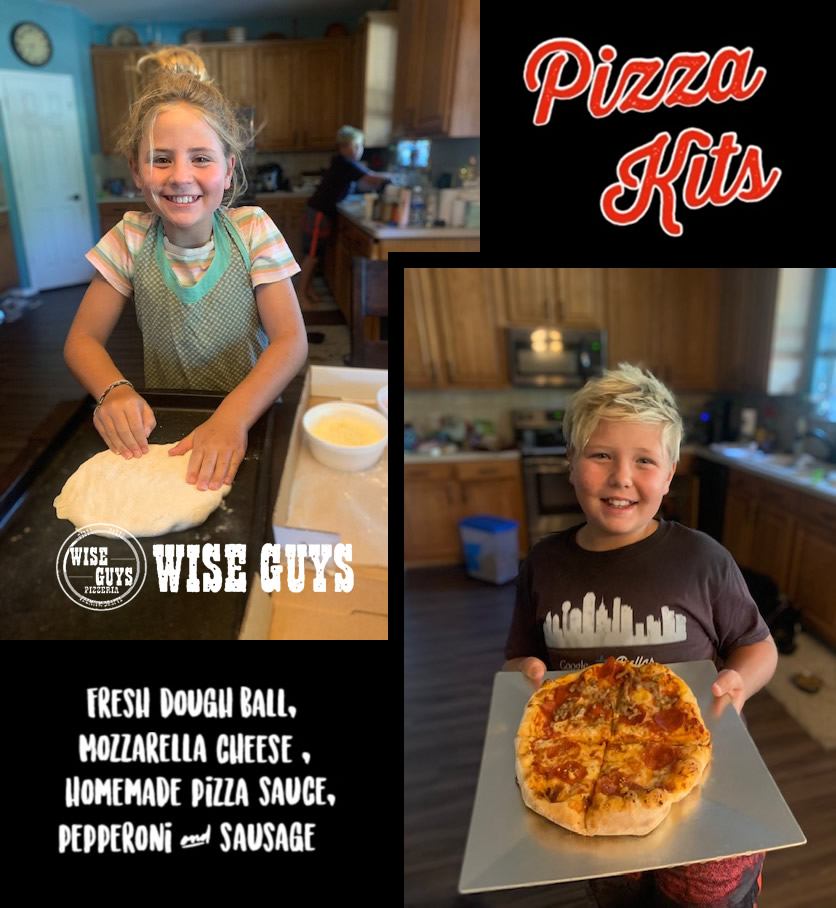 Raise money for your organization and encourage family fun in the process!
Set up a Pizza Kit Fundraiser from Wise Guys – Roanoke and create a family experience like no other. Each purchase of a Pizza Kit will receive all the ingredients they need to make a Wise Guys pizza at home! Families can buy as many as they need to feed their family (one Pizza Kit feeds 1-2 people).
Each Pizza Kit is just $10!
Included in each Pizza Kit:
Fresh Dough Ball
Premium Mozzarella Cheese
Wise Guys Homemade Pizza Sauce
Sliced Pepperoni
Italian Sausage
Details
Choose any Monday, Tuesday, or Wednesday evening to book your Fundraiser! Date availability subject to change. Please use the request form below to confirm your date on our calendar. Price per Pizza Kit is $10 and your organization will receive $2.50 per Pizza Kit sold!

Start your Pizza Kit Fundraiser today!
Fill out the simple request form below to confirm date availability and get your fundraiser on our calendar!
Check our availability calendar below to see what dates are available for your next fundraiser: